Megan Humphries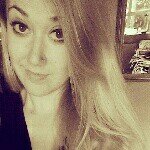 Megan Humphries is a self taught artist based in Bristol, UK.
Inspired by nature, Megan explores the aesthetic qualities of wildlife portraiture. She focuses on capturing great detail within her work. Drawing attention to the eyes of the animal is key to Megan's practice, she aims to make them appear life like to allow her audience to connect to the animal.
You can visit Megan's Website, or check out her online shop.