From the Best of Facebook album.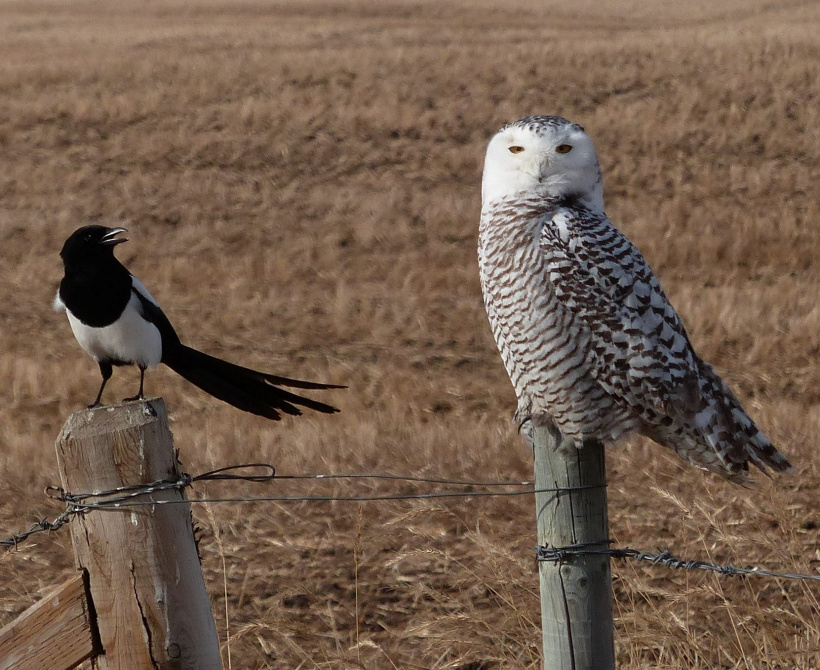 A
Snowy Owl (Bubo scandiacus)
and a Magpie attempt to make friends northeast of Calgary, Alberta, Canada. The photographer discovered these birds after being diverted down a country road due to a traffic accident that blocked the main highway. Photo by
Rob Borovsky
.