From the Reader Contributions album.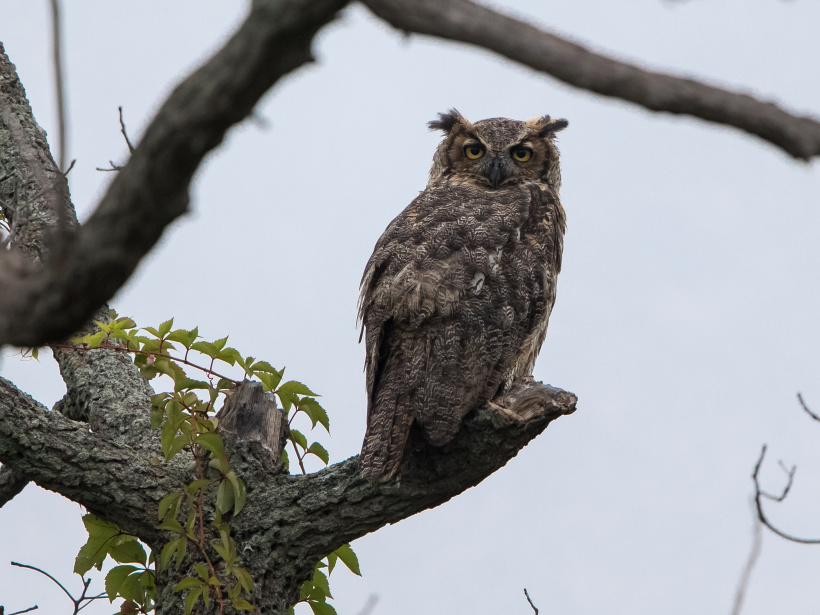 A
Great Horned Owl (Bubo virginianus)
in Sandy Hook, New Jersey, USA. The photographer writes "
My wife and I were walking through Sandy Hook, NJ looking for warblers at first light on Sunday (17th September). The sun was barely up and the fog had just started to burn off. While we walked past and open area with some dead trees I stopped and said, 'I know that silhouette'. I checked out the figure with my trustee binoculars and said 'Hon, It's a great horned owl!' We photographed it for a few minutes before it 'took care of some business' and then flew off. We did manage a few photos of warblers but this was the highlight of the morning.
" Photo by
Ed Plaskon
.