Snowy Owls DVD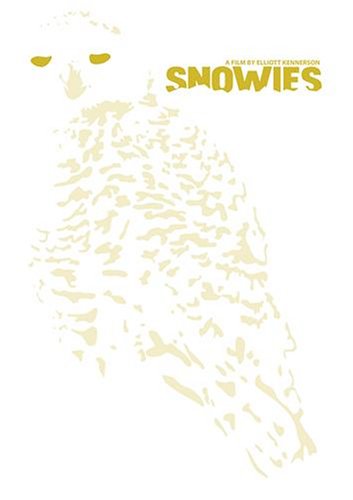 Snowies is a short film by science and natural history filmmaker Elliott Kennerson. It documents a trip by Elliott and his friend and birder Jeremy Roberts to see the Snowy Owls in north-western Montana during the unusually large 2006 winter congregation. The film is narrated by Jeremy. Also making an appearance is famous owl researcher Denver Holt.
I found the style of the film quite informal and friendly, without losing credibility. I do recommend buying the DVD, it has bonus material including a short "behind the scenes" commentary by Elliot, and an extended and very interesting and informative interview with Denver Holt. The DVD can be purchased from this page at Amazon.com.
From the back cover:
"In the winter of 2006, some very special visitors came to Polson, Montana, a sleepy town on the south shore of Flathead Lake. An unusually large congregation of snowy owls stopped over to spend some time on the way back to their arctic home.
In this entertaining and enlightening short film, Montana filmmaker Elliott Kennerson accompanies his friend Jeremy Roberts, a birding guide and fellow filmmaker, on a trip to see these amazing creatures.
With its appealing characters, stunning owl footage, and charming score, SNOWIES is an informative and thoughtful treat!"