From the Best of Facebook album.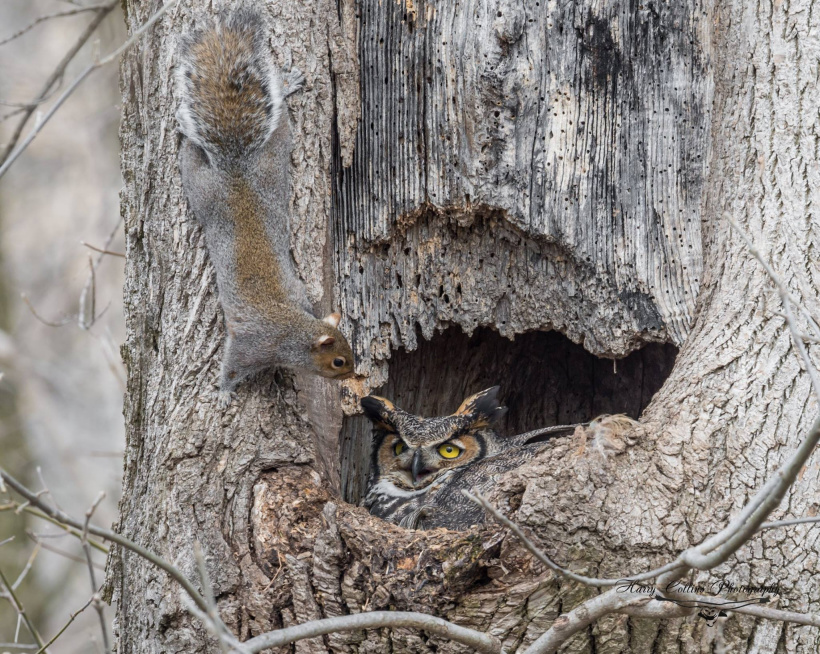 A very brave Squirrel near a
Great Horned Owl
in the Lehigh Valley, Pennsylvania, USA. The photographer says this squirrel spent most of the day bringing leaves up the tree to its nest, paying no mind to this female Great Horned Owl, seemingly knowing she wasn't leaving her eggs. Photo by
Harry Collins Photography
.