Wings of Silence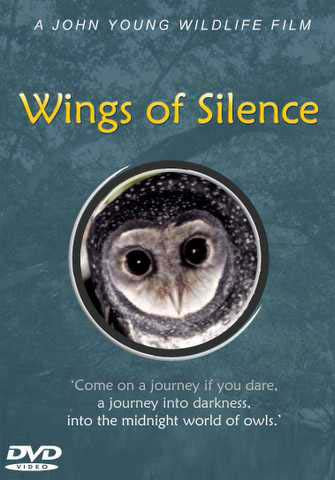 Wings of Silence is an intimate look at the lives of Australian Owls. It was originally produced in 1998. The film is Narrated by Robert Coleby, and starts by introducing us to wildlife expert and film maker John Young - somewhat of a legend in Australian Owling. There is then a brief summary of how the food chain works in nature, with small numbers of predators at the top, through to large numbers of plant-eating animals, and plants themselves at the bottom.
We are then transported into the world of owls. John's camera work is spectacular, as we a treated to footage from both within and outside nest hollows of different species of owls as they raise chicks. John literally takes us to death-defying heights as he climbs 10 stories into the forest canopy in pursuit of the Lesser Sooty Owl.
The film also covers the important aspect of habitat loss, and shows John's work with local farmers to minimise the impact of land clearing on owls.
Of all the owl films I've seen, this is one of my favourites, and one I watch over and over again!
From the back cover:
"Under the cover of night there is a world rarely seen... a world travelled by creatures of the nightshift. Among these the owls are the supreme hunters flying soundlessly like shadows, flying on wings of silence.
Share the spirit of discovery that drives wildlife photographer John Young to a death-defying climb twenty stories up into the rainforest canopy.
See the first ever footage of some of Australia's rarest living things.
Experience the private lives of birds that have evolved images of mystery across the centuries.
Join us on the search for the elusive Lesser Sooty Owl and be part of an experiment that hopes to ensure the future of owls in a world driven by progress."
As of 2020, this DVD does not seem to be available anywhere online.